Chris Manning Inc.
Contact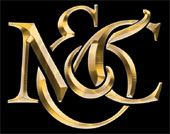 1701 N. Greenville Ave., Ste 100
Richardson
Texas
75081

972-671-4663

214.329-4424
Download information as:
vCard
Contact Form
Other information
Our specific forms are currently under development. Please tell us about your needs and we will contact you to set up an appointment. Your Housing needs are important to us.... wether you are buying a home, selling a home or renting a home. We will make sure that your needs a met.
Please include name and phone # so we can contact you.